Submission form
Located on Page Bottom
Compassion:
The New Colossus
NWEAMO is seeking music videos of all types to feature in our 2021 curated festival.
Please send links via email form below.
Submission deadline is April 1.
The festival will take place May 1 – 3.
All styles and genres are of interest.

We are seeking works that bridge the gap between visual and audio, allowing a seamless integration of creativity in time based art pieces.
We are not sure what that means, we just sense that there is a growing body of interesting work developing in the online world, and exaggerated by the quarantining of the COVID-19 virus.
Technology that has been developing for decades, has now been pushed front and center,
and what this means for the distribution of art is exciting.
Send us your works, the floodgates are open!
We're excited to see what you send us!
Sincerely,  Jozefius Vaatierz Rattus (Joseph M. Waters):
Founder & Artistic Director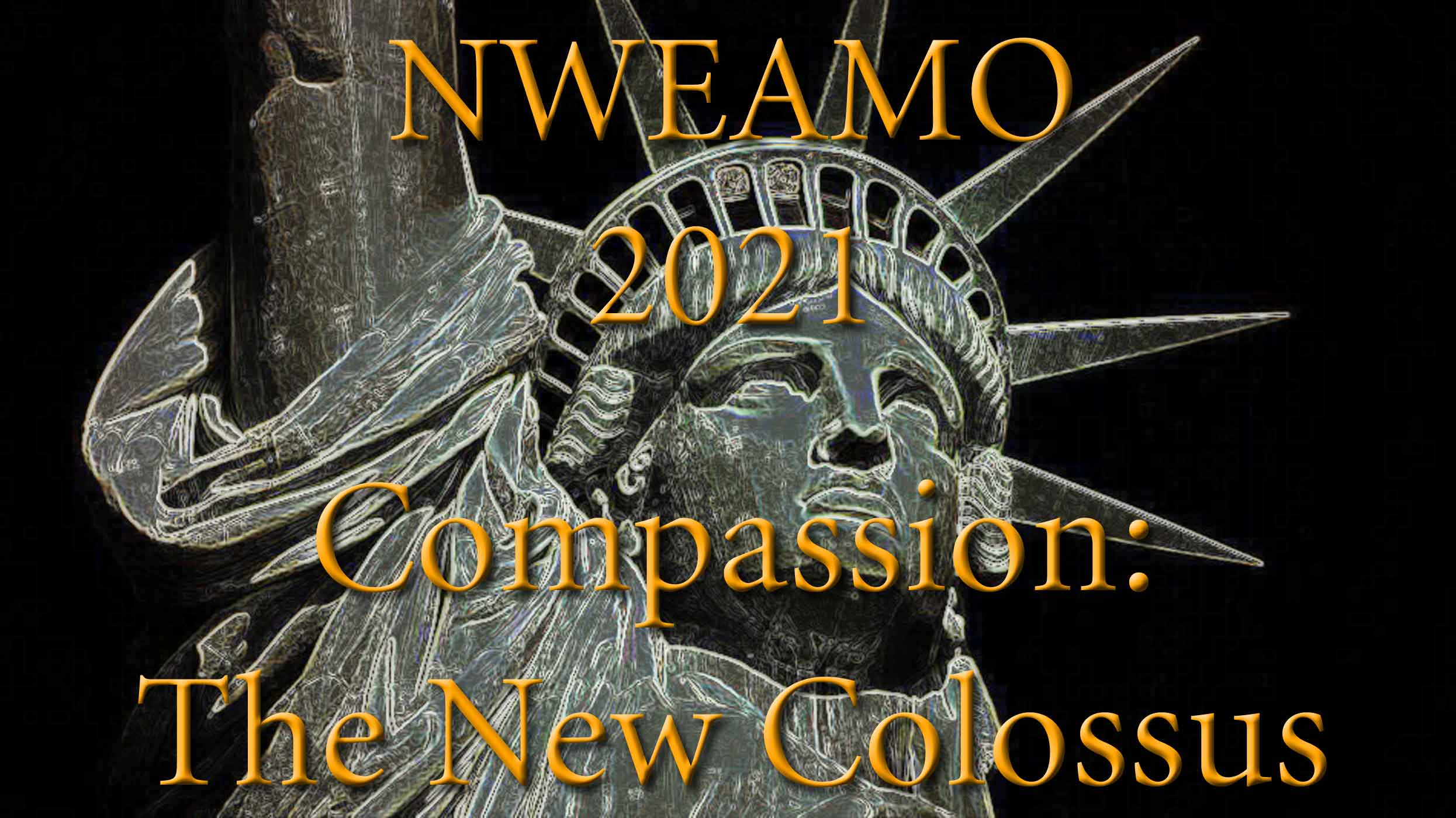 You may make inquiries to
NWEAMO 2021 using the email form below.
NWEAMO 2020
featured performer
Jeonghyeon Joo