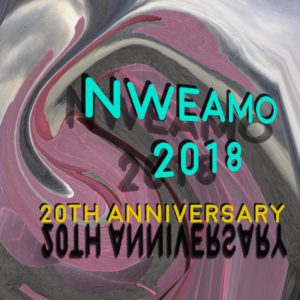 There is no admission charge to the SDSU Gallery today.
NWEAMO 2018 Second Performance : Installations and Soundscapes
S

aturday, April 28 @ 

2PM
SDSU Downtown Gallery
725 West Broadway
San Diego, CA 92101
---
"Cultural System #1: A Metacomposition" by Marcus Anomalous
The following experience is optimized by and for your participation. While upon examination, the rest of Society may seem to be in discord…
in here it's quite literally harmonious as a result of the System.
Inside, the founding citizens offer you the latest of their inventions, and ask only that you carefully document your experience in the Common Language.
All who like you have visited here, in each of their actions contributed to making it something they think you'll like (or did they?). Together we determine which sequences of electrical impulses are pleasing, which are disgusting,
which we are not sure about, and which we insist upon developing further understanding.
Will we trust the Cultural Authority or have to rebel against it and write our own sequences, seizing control of the System before it's too late?
Marcus Anomalous (b. 1988, Santa Monica, CA) is a composer, philosopher, and mathematician currently residing in New Orleans, LA. His work seeks to identify and bring together the undeniable yet difficult to reconcile aspects of the modern human condition. Whether lecturing on the computational aspects of critical theory or presenting music in which he mediates conversations between minds and machines, Marcus listens and represents. What does it sound like when logic and emotion compete? What does it sound like when the interests of the individual and the group are balanced in an environment of uncertainty? What does it sound like to decide? To get along? To know?
Marcus isn't sure yet but he's going to figure it out one of these days if you'll just wait.

---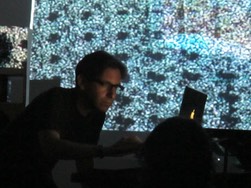 フロー_remix_programme_notes
---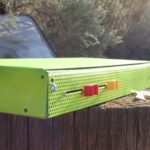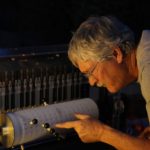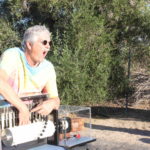 ---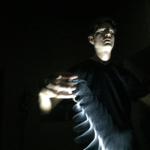 xe&on
Will present "Inflexion Cascade" live
Inflexion Cascade.  Acoustic and electronic.  Improvised then edited.  Sounds derived solely from my recordings of birdsong, a printer, and a tiny music box – all then run through effects "played live."  Recorded and produced in 2017.
About xe&on
Since its inception 18 years ago, xe&on (pronounced either "ZEE-non" or "ZEE-en-on") has always been a highly experimental project aimed at creating new sonic experiences, often with an attempt at inducing flow state through artful looping.  The project is largely inspired by IDM, dub, and 20th-century classical, though often plays with elements of hip-hop, pop, and jazz.
More available at
www.xenonsound.com
---
 Musical Chairs
Musical_Chairs from Pluck on Vimeo.
1. Ottoman
I have an ottoman that tracks your position on the seat. The x/y position of the cushion changes parameters on a granular synth and spatializes the sound around four speakers spaced around the sides. The synthesis could be customized for the event however. The main features are a cushion that provides x/y values and six speakers currently arranged in a 4.2-ch configuration.
2. End Table
The end table has a touch screen and two photoresistors embedded in the top. Moving up and down on the screen fades between a sine wave and a saw wave and left and right changes the frequency of the oscillator. The screen tracks up to 10 touches polyphonically. The photoresistors add in distortion and chorus effects when blocked and the resulting sound is spatialized around the table with the same 4.2 speakers as the ottoman, controlled by x/y values from the screen.
3. Wingback Chair
The chair uses two cushions similar to the ottoman cushion. One cushion in the seat and one in the back, both sending x/y coordinates. There are also contact mics in the arms and sides of the chair. Currently there are two working concepts for the chair. One is a gong-like additive synth where the partials are adjusted by the cushions and triggered by the contact mics. The other is a 4-piece drum kit where the mics trigger kick, snare, hi-hat, and crash samples and the cushions adjust playback speed and ring modulation effects. The chair has two speakers and a subwoofer in the seat and two speakers and a bass shaker in the back. The sub and shaker work together to give a tactile effect to the chair.
4. Coffee Table
This table has two performance stations, one on each side of the table. This allows two people to perform on it together. Each station has 48 capacitive nails in the table top, arranged as two 2-octave keyboards.  The main features of this piece are (2x) 48 capacitive nails arranged as two 2-octave keyboards as input and 6.2-ch output.
---
The Miniature Opera Project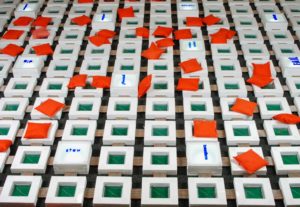 Miniature Opera Project #1: UNKNOWN, a journey from Unknown Ajourney on Vimeo.
Marco Buongiorno Nardelli, PhD
University Distinguished Research Professor
University of North Texas Physics and Chemistry
CEMI, Center for Experimental Music and Intermedia
iARTA, Initiative for Advanced Research in Technology and the Arts

https://www.materialssoundmusic.com/miniature-opera-project
---