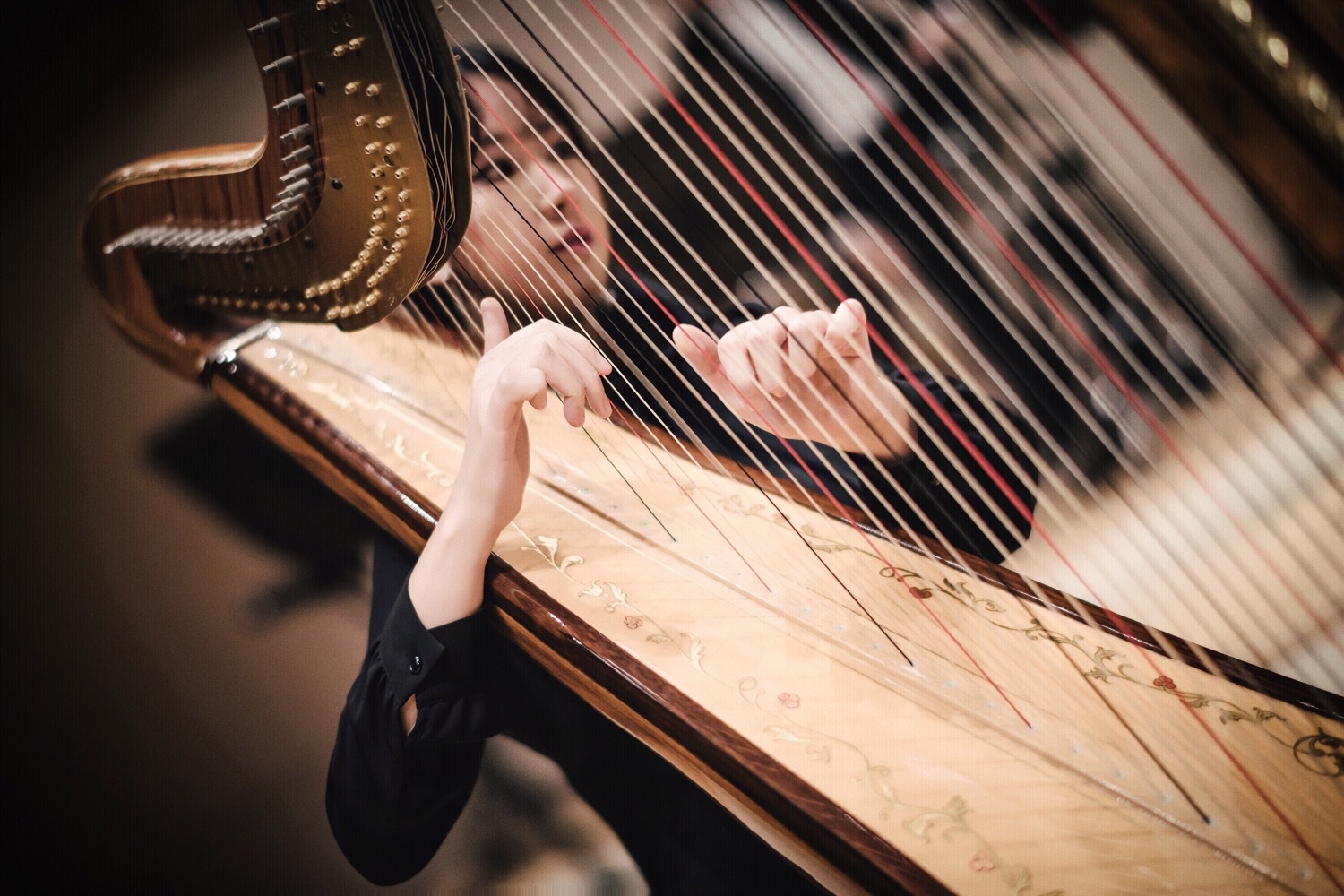 Harpist Seunghee Han has been performing as more creative through the fusion of modern and traditional musical instruments for wide-ranging attempts through performing Harp. She also playing the harp to present a colorful stage for various Harp techniques and special effects that can be performed.
She graduated and Master's degree completed from Seoul National University and performed at Kumho Young Artist Concert Series Harp solo recital, the IBK Hall of Seoul Arts Center solo concerts with leading orchestras such as the Pan Asia Philharmonic Orchestra.
Also, she performs with a dynamic harp solo repertoire, 20th-century contemporary music ensemble performances at House-Concerts, Ilsin Hall prism concerts, and Harp solo and electro-acoustic performance at the International Computer Music Festival, Seoul National University STUDIO2021 Performing Arts concert, ICMC-NYCEMF in New York, USA.
Additionally, she is a performer of prominent orchestras, including the Seoul Philharmonic Orchestra and internationally participated in artworks in various concert stages.