Featured artists are:
• SWARMIUS
• Bradford Reed & Jane LeCroy
• Geoffrey Burleson
• David Linton
• Roarke Menzies
Time: 7:00-9:00 PM
Tickets: $10
Telephone: (619) 750-7125, (646) 820-9452
Cross streets and public transportation:
(Between 1st and Carroll Str, off 4th Ave- Park Slope)
R-train (Union Street Station), Atlantic/Pacific Barclay Center Stop)
Parking is available on the same street. Nearest parking garage is on Union St (cross street is 4th Ave); Street parking available on the streets
Websites:
http://www.pencilina.com/bradford.html
---
· List of artists:
1. SWARMIUS w guest artist Geoffrey Burleson
2. Bradford Reed & Jane LeCroy
3. Geoffrey Burleson
Contact information:
Joseph Martin Waters
(619)-750-7125
joseph.martin.waters@gmail.com
ShapeShifter + (plus) presents NWEAMO NYC (New West Emerging Arts and Music Organization)
NWEAMO is a San Diego-based support and service organization for artists of all disciplines, dedicated to promoting cross cultural collaboration & cultivating a central place for artists as the barometers, periscopes, harbingers and mine canaries of a healthy functioning culture. Since 1998, NWEAMO has mounted an annual festival. Under the auspices of ShapeShifter Plus, we are privileged to bring the NWEAMO Festival to Brooklyn.
This is a rare opportunity to hear San Diego-based virtuoso beyond-genre ensemble SWARMIUS. Since their 2006 debut, SWARMIUS has performed in venues ranging from concert halls to raves, fluidly blending electronics and virtuosic acoustic performance.
Comprised of SAXIMUS (Todd Rewoldt, alto sax), Schrodinger's Sax (Michael Couper, soprano sax), Augustus Marimbus (Andrew Kreysa, Vibes) & Jozefius Rattus (Joseph Martin Waters, composer & laptop), each performer in SWARMIUS is a world class virtuoso soloist, and the multi-genre-leaping repertoire is a thrill course of gravity-defying pyrotechnics. They will be joined on a few pieces by NYC-based pianist Geoffrey Burleson.
This is post modern, post minimal populist work building on Gershwin, Copland and Bernstein, with diverse influences such as trance, hip-hop, Gypsy, Santeria, house, jazz, Kelzmer, western classical and more. Fun & fantastic.
recent review: http://www.sandiegostory.com/reflections-on-the-2015-carlsbad-music-festival/
youtube clips:
• "Pacific 565″ https://www.youtube.com/watch?v=jU8Z8LDPpG4
• "Dragon" https://www.youtube.com/watch?v=P7VKN5A4uaI
• "Cali Karsilama" https://www.youtube.com/watch?v=39lC5msKyeQ
SWARMIUS Will be joined by the percussion/electronic/vocal performance artist duo Bradford Reed & Jane LeCroy. Reed is an internationally renowned percussionist, famous for creating his own musical instruments, and combining these with electronics. Jane LeCroy is a performance artist/vocalist whose witty and searching texts explore the back alleys of our current states.
• Reed/LeCroy Video: http://youtu.be/uer9IXIJgRA
• recent review: https://newyorkmusicdaily.wordpress.com/2015/09/05/jane/
Opening set by pianist extraordinaire Geoffrey Burleson.
---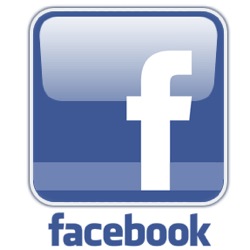 ---